Startup Companies
Bionic Ventures
Startup Companies
Startup Companies – "A startup company or startup or start-up is an entrepreneurial venture or a new business in the form of a company, a partnership or temporary organization designed to search for a repeatable and scalable business model.[1] These companies, generally newly created, are innovative in a process of development, validation and research for target markets. The term became internationally widespread during the dot-com bubble when a great number of dot-com companies were founded.[2] Because of this history, startups are often assumed to be solely technology-based companies, but this is not necessarily true: the essence of startups is generally related to the concepts of ambition, innovation, scalability, and growth." (Wikipedia)
One of our first startup companies, AbStar Fitness, distributes unique, versatile and cost-effective fitness products to enhance health worldwide. Our first home fitness product, the patented AbStar Core Trainer, is available for purchase now!
Noveltiez
Although we have several products under development, there are no current products to distribute under the Noveltiez name.
Startup Domains offers hundreds of unique, brandable domain names for new branding or rebranding, as well as startup advice for entrepreneurs. Click here to view our sortable list of domain names for sale. Domains for sale include alpharen.com, hedgefundlawyer.com and incorporationlawyers.com,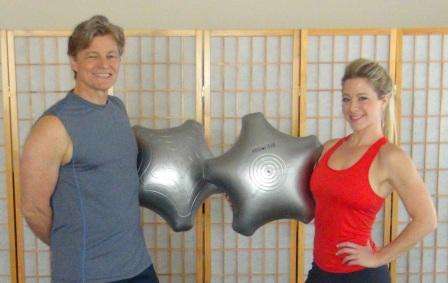 We are proud and happy to introduce AbStar Fitness Products' new fitness model, Nichole Mellison. Nichole graces the AbStar.com website with her skill and talent as she demonstrates great core exercises with the patented AbStar Core Trainer.
Startup Tips
"A startup is a company working to solve a problem where the solution is not obvious and success is not guaranteed," says Neil Blumenthal, cofounder and co-CEO of Warby Parker. (Forbes – 12/16/13)
Idea
The one-in-a-million great idea is only the beginning for a new startup.
Funding
If you can quickly raise the money you need, do it, but don't bring on "fat cats" who will weigh on your potential success. Bootstrapping or crowdfunding can help you get your startup to "proof of concept." Then you can raise funds from a position of strength from investors that will help your company grow on your terms.
Team
Choose carefully with whom you work. The process of making money can and should be enjoyable. It's okay to consider quality of life to be more important than quantity of money.
Execution
A great idea, good funding, and a hard-working team are important for startups, but great execution is usually the key ingredient to building successful, long-term companies. Execution includes persevering through difficulties until you achieve your deserved success.